Skip to Content
Don't Miss Our Upcoming Events
We could all use some time to relax. And what better way to unwind than spending time with friends at a cocktail bar, complete with evening entertainment? At Blend Coffee and Cocktails, we hold frequent special events to pique anyone's interest. Our hybrid coffee shop and cocktail bar is known throughout Franklin, WI and the surrounding areas for incredible drinks, a warm atmosphere, and plenty of ways to pass the evening. Our patrons come for the drinks but stay for the good times!
Expect a Variety of Special Events
It's a fact of life that everyone enjoys different things. Some of us love live music, while others would prefer a quiet night watching TV with friends and family. No matter what kind of activities are your favorites, we have something for you. We're always putting on new-and-improved events, but some of our tried-and-true classics include:
Tastings
Are you looking to expand your horizons? Attend a bourbon, tequila, or wine tasting to find a new favorite drink.
Acoustic Music Nights
Live music is always a good time! Visit us on an acoustic music night to enjoy relaxing tunes and support a local artist.
Featured Guests
We invite local musicians and professional athletes to stop by and sign autographs for patrons.
Sip and Shop
Enjoy wine samples, crafts, and art and support our trusted vendors.
Viewing Parties
Don't watch your favorite shows alone! Join us for viewing parties to catch the newest, most popular TV events.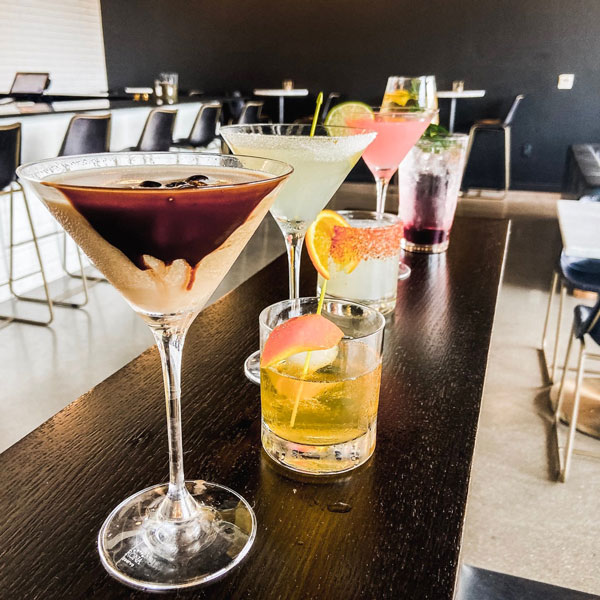 Enjoy Your Evening With a Drink
While we make variety a priority when it comes to special events, you can always count on one thing—that the drinks will be flowing! During the day, we offer the gold standard in freshly-brewed coffee and delicious teas, and in the evening, we open up the cocktail bar. Some of our patrons' favorite drinks include:
Old fashioned
Moscow mules
Margaritas
Whiskey sours
Martinis
Signature drinks (Campfire Manhattan, Northwoods Mule, and more)
Everything's Better With Friends
Put the "special" in special events by bringing along some friends! We're always excited to see new faces at Blend Coffee and Cocktails and share our exceptional cocktails and coffee blends. Stop in with one or two friends or bring the whole crew.
Join Us for Coffee and Cocktails